The business world is changing, and many companies are starting to adapt to the new trends. One of these trends is affiliate marketing. This article will delve into what affiliate marketing is and how it works.
What is Affiliate Marketing?
Affiliate marketing is an online business model where advertisers pay a percentage of the sale to affiliates for referrals. An affiliate is a party that has a direct connection with the consumer, and often refers potential customers to the advertiser's site.
Why Affiliate Marketing is trending?
Advertisers use affiliates because they are compensated based on their success in converting visitors into customers, so they are motivated to send quality traffic to advertiser's site.
Affiliate marketing is an inexpensive way to increase brand awareness and expand customer reach. There are very low startup costs involved in affiliate marketing, so new advertisers can easily enter the market.
With affiliate marketing, affiliates are able to review products before sending traffic to the advertiser's site, which increases conversions because they will be more familiar with the product.
History of Affiliate Marketing
Affiliate marketing dates back to at least 1994, when Amazon.com announced the launch of its affiliate program that allowed third parties to sell books and products on Amazon using a link with a unique tracking ID.
Amazon's affiliate program (Amazon Associates) is an example of one of the first affiliate advertising programs on the web.
WalMart, an early adopter of affiliate marketing, has an affiliate program that lets Merchants place links or banners on their own site for display on Walmart.com.
Today there are thousands of affiliate programs online and hundreds of networks that stand between the advertisers and affiliates to help with payout tracking and payment processing across different countries. The vast majority of what we refer to as 'affiliate networks' are actually middlemen that take a cut from the advertiser's payout in return for bringing together all of these different merchants who then compete with each other on their platform.
How does Affiliate Marketing work?
An affiliate program is usually a referral service that pairs advertisers with potential affiliates, allowing these parties to work together as independent third-parties. The advertiser's site may offer multiple ways for the affiliate to promote the advertiser - coupons, banner ads, text links and more. An Affiliate earns a commission each time another party clicks through and makes a purchase.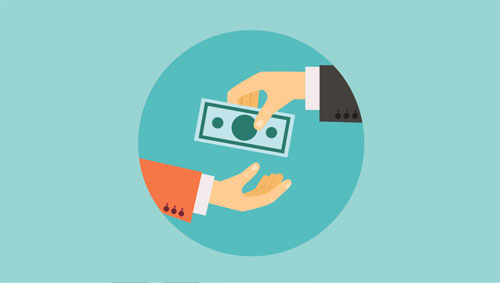 Let's take Amazon Affiliate Program as an example. A publisher, in this case 'John', is able to sign up with Amazon and receive a special affiliate link, which then can be embedded on the publisher's site. Whenever a reader clicks on the affiliate link and goes through to purchase something from Amazon within 24 hours, John will get paid for that sale. If the book is sold at 60 USD and John gets a 10% commission, he will earn 6 USD as a result.
Publishers and affiliates often use the terms "site" or "publisher" to refer to those who sign up with affiliate programs. Publishers want visitors to their sites, so they can profit from this traffic by promoting someone else's products and services. Many publishers start their own affiliate marketing programs and quickly discover they are unable to compete with other publishers' programs which have already established a large following.
Publishers need to attract visitors in order to win customers, but publishers do not want just any visitors. They need targeted visitors who are most likely interested in the products or services being offered. Affiliates help publishers meet this goal by sending targeted traffic to publisher's site. Publishers select their preferred publishers based on a number of factors, such as the amount of site traffic generated, marketing methods and products sold.
Publishers are also able to track their affiliates' performance in order to maintain high standards within the affiliate network - keeping only those publishers that consistently follow the terms and conditions.
For the advertiser, affiliate marketing opens up a world of potential customers. Online advertising can easily reach millions of people at a fraction of normal costs and without geographical limitations. It also provides advertisers with an effective way to track conversions and measure return on investment (ROI) in real-time.
The advantages and disadvantages of Affiliate Marketing
Just like all online marketing, there are both pros and cons.
Advantages
To the business: Affiliate Marketing is very advantageous for businesses who want to increase their reach and profitability. Affiliates have typically shown themselves to produce higher conversion rates than more traditional marketing channels, such as television advertising or article submissions. Assuming the company commissions affiliates correctly, they can be paid a high percentage of the sale which also has some cost advantages over other methods.
To affilates: The opportunities to earn a substantial income can be significant! If affilates have the drive and know-how to run their own affiliate blog, or manage others', they can have many people clicking through their links each day. They don't need employees either - an internet connection and a computer is enough to make themself available to authors who need their help, or they can even hire other writers if their time is too limited.
Disadvantages
To the business: Affiliate marketing brings new customers to the business site. However, the business needs to understand who clicks on affiliate links and why, so that they know what types of people they should be targeting with their own marketing strategy. Sometimes, affiliate can advertise products with false information, which causes misunderstanding between the company and customers.
To affiliates: The main problem with affiliate marketing is certainly that everyone thinks they are an expert in the field! Requirements for affiliates are high and more often than not, they expect professional-looking reviews before they publish anything about a product online. Because of this some affiliates just aren't able to be successful with this method. In addition, some businesses may refuse to pay to affilates even they bring real customers (scam).
How to get started with Affiliate Marketing?
For the business
Affiliate Marketing is best for companies that are well-established in the digital space. There are a number of strategies to achieve success with this type of marketing - which channel the business markets on, how it sponsors products, what types of ads and websites it uses to access customers and potential affiliates.
As mentioned earlier, it's important that the business should establish a clear strategy so potential customers know exactly what they're getting from affiliate marketing content. If not, using Affiliate Marketing could generate many losts to the business.
For affiliates
There are so many different affiliate programs out there. Check trusted affiliate networks such as Amazon Affiliate Program, ClickBank, FlexOffers and CJ Affiliate to make it easier to find programs they can promote.
Conclusion
Affiliate Marketing is a cost-effective way to generate traffic for your business. That said, it's important to be mindful of the pros and cons before you jump into this strategy as an affiliate or advertiser.