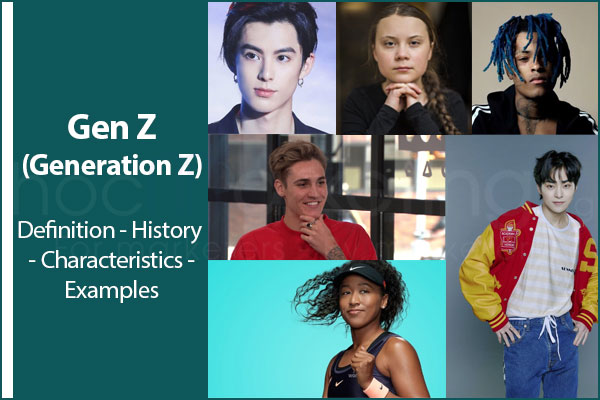 The newest generation of students is quickly becoming the most influential. Generation Z, also known as Gen Z, are now entering high school and college classes across America with a view to change the world. This new generation has different values than previous generations (Generation X/Millennials) and will most likely leave behind significant contributions in society that we can't imagine yet.
This blog post will explore who they are, where they come from, what they care about and how you can relate to this new group of students.
What is Gen Z?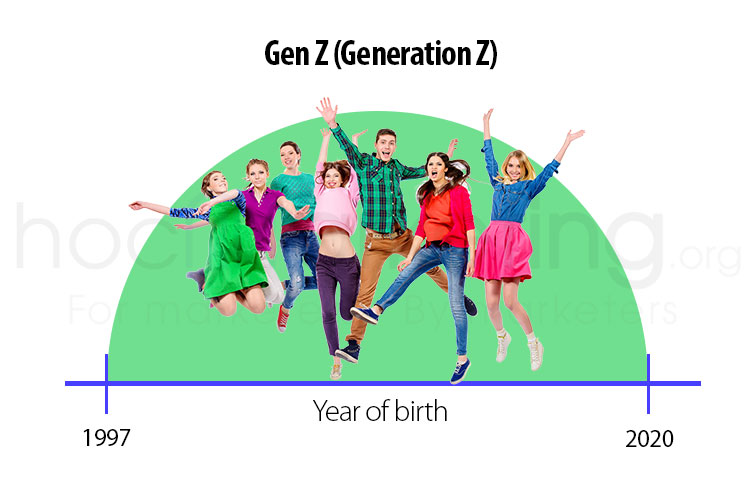 Generation Z, also known as Gen Z or Post-Millennials, is the name for the generation that follows Millennials. According to many researchers and marketers, Generation Z includes those who were born after 1995 (give or take a year). The oldest members of this generation are just now graduating high school and college age - making them true millennials.
A Brief History of Generation Z
The idea of generations has fascinated different groups around the world for a very long time. The native people of Australia, New Zealand and America have spoken about their beliefs that history repeats itself after every 80 to 110 years. These historians believe that we are currently living in what many call 'the eleventh hour' - the last generation. Ancient Greek philosophers defined generations (they called them 'gene' - from which we get the word genealogy) as repeating cycles of 40 to 80 years and based their theories for a better understanding of human history.
The concept of Generations Today, many schools of thought surround the idea of generations, but one thing is for certain - many groups of people do believe that each generation has a distinctive way of seeing and interacting with the world. Some theories are credited to William Strauss & Neil Howe who authored several books including 'Generations' and 'The Fourth Turning.' These two theorists have done extensive research on Generation Z (post-Millennials) and say that this group is a very important 'civic generation' which has the task of taking care of its country (i.e. schools, community projects). Strauss & Howe believe that this civic generation is all about 'stewardship'.
They also published an article back in 1993 outlining how their research worked with previous generations and offered some insight on what we can expect from Generation Z.
Characteristics of Gen Z
Generation Z is the most educated generation today. The oldest of Gen Z are just now entering college and many educators have noticed a significant shift in how this new group works with information compared to Millennials. Members of Generation Z can multitask in ways previous generations couldn't dream of. They are more hands-on than Millennials and are used to doing more with less. This generation is very economical when it comes time to make important decisions. They have a different view on work-ethic from previous generations - they believe you must multitask in order to get things done - this requires flexibility and patience. Their attention span is shorter (8 seconds on an average) than previous generations but they have the ability to learn quickly which can only be beneficial in the workplace.
Generation Z is very entrepreneurial, risk-taking and competitive with each other. They are inspired by their peers more so than anything else on a day-to-day basis. This group is also very focused on global issues - especially those that are prevalent to the younger generation (i.e. poverty, climate change).
They are true multi-taskers! Gen Z knows how to work with technology and they are very practical when it comes to money management. They have a different view of success than Millennials and are more entrepreneurially-minded than any of the generations before them. They accept and promote diversity without question which is very refreshing in a society that seems to be becoming more divided among political lines.
It's safe to say that Generation Z will leave big shoes to fill - especially Millennials who have been known just as much for their lack of work ethic.
Some famous people from Gen Z
| | |
| --- | --- |
| | XXXTentacion was born in 1998 which makes him part of Generation Z. He was a rapper before his life was tragically cut short in June 2018. XXXTentacion often used music to raise awareness about violence against woman - he also supported struggling teens and mental health sufferers. He won several awards in his short-lived career and quickly became one of the most influential artists of the decade. |
| | Greta Thunberg is an environmental activist that has been attracting a lot of attention lately. She is just 16 years old and was born in 2003 making her Generation Z. Greta began protesting climate change at only 15 years-old when she became frustrated with the lack of action by leaders against global warming. Her activism has made waves around the world - especially in France where she encouraged young people to skip school in order to protest against the government. The 16-year old also refused an invitation to meet with Canadian Prime Minister Justin Trudeau because she felt that it was pointless since he didn't have a plan for climate change at the time. |
| | Dylan Wang is a Chinese-Australian model and member of Generation Z. This young celebrity has already worked with several top brands including Louis Vuitton, Fendi, Uniqlo and Gap. He has been described as 'perfect' by some of the biggest names in modeling including Cara Delevingne. Wang is currently signed to Next LA agency - there are rumors that he is dating singer Billie Eilish. |
| | Xiu Min Zhang, also known as Kris Wu, was born in 1990 making him part of Generation Z. He is a Chinese-Canadian celebrity and has been called the 'Justin Bieber of China' due to his similar style and success in singing. Kris Wu's music debuted at number one in China and he has also released several popular singles. He is a major celebrity in China, recently starring in the hit movie 'Bumblebee'. Zhang's net worth as of 2019 is estimated to be about $18 million according to Celebrity Net Worth . |
| | Sammy Wilkinson (born 2001) is an Australian actor who started acting at just 13 years-old. He is best known for his role in the television show 'Home and Away' which airs on the Seven Network in Australia. Wilkinson has been receiving awards nominations since 2017 - he was nominated by both the Logies and the Nickelodeon's Kids Choice Awards (Australia). |
| | Naomi Osaka was born in Japan in 1997 and is half-Haitian (American). She began playing tennis at the age of 3 and won her first professional match when she was just 15. In 2017, Naomi Osaka became the first Asian (and youngest winner) to win a Grand Slam singles title - she beat Serena Williams (one of the best female tennis players of all time) at the 2018 U.S. Open. Osaka became the first Japanese woman to ever be ranked #1 in WTA rankings in September 2019, she is now one of the best female tennis players in the world right now. |
| | Lydia Ko was born in South Korea and moved to New Zealand with her parents when she was only 6 months old. This made Lydia an international celebrity as a teenager - in fact, she's the youngest ever athlete to win a major sports title in 2014 when she won the Canadian Women's Open. Ko is also one of the best female golfers on the planet - she has won 22 professional tournaments and is currently ranked #4 in the world. Ko has an estimated net worth of $10 million as of 2019 according to Celebrity Net Worth. |
Conclusion
Gen Z is the next generation of young people that are about to enter or have already entered adulthood. They're a diverse group with many different backgrounds and cultures, but they share some common traits like social media dependence and being more environmentally conscious than previous generations. We hope this article has provided you with insight into Gen Z.